The beginning of our branch of the Fouraker Family in America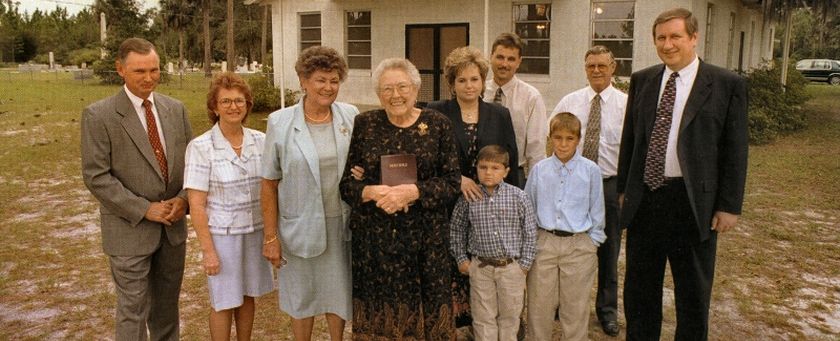 Ichabod Fouraker was born in 1823 to Nancy Fouraker in Valdosta, Georgia. His father was Captain James Walker of Valdosta, Georgia. Nancy Fouraker and her sister Zilpha were indentured servants of James Walker. The records and stories of the older family show that James Walker's wife was an invalid. Pearlie Fouraker said the sisters came from England with their uncle and his son.
In the early 1800's, girls typically worked as slaves to pay the boat fare for the family. This was possibly a father and his three children. There are no records of the mother. Folks Huxford of the Huxford Genealogical Society asserted that this was true, and the Walkers from Valdosta know they were kin to the Fourakers. Mr. Huxford has said that he was kin to the Walkers.
The only historical Fourakers we have found in the South were as follows:
Census records of St. Mary's, Georgia, 1820, listed Jesse and Aaron. Their ages could be consistent with those of a father and son. In 1830, Jesse apparently married and had another family. 1 male over 70 and under 80, a female over 40 and under 50, two males over 20 and under 30, 2 males over 5 and under 10, 1 male under 5, 1 female over 5 and under 10. Our family's assumption is that Jesse is the Father and Aaron, Zilpha, and Nancy are his children.
At the age of 17, Nancy Fouraker gave birth to one son, Ichabod. Zilpha, her sister gave birth to a son, Nathan, in about 1818 or 1820. The father of both was James Walker.
Nancy Fouraker (Ichabod's mother) married Jacob Yelvington and had 5 more children. Jacob died 10 years later leaving Nancy to raise Ichabod and the other children by herself. She remained single, and applied for and received a widow's pension from Jacob's service records in her older years. The children born to Jacob and Nancy were: Margaret in 1832, Gideon in 1833, Aaron in 1834, Jane in 1847, and Jesse in 1838. Sometime in their later years, Jesse took his family and his mother and moved to Volusia County, FL. There, Nancy died and was buried in an old cemetery which is now a cow pasture.
Ichabod enlisted in the service on March 1st, 1838 for six months during the Seminole Indian Wars, under Captain Thigpen and Jerrigein Company. He was discharged in August 1838, enlisted again April 30 to October 30, 1839 under Captain J. N. Cone's Company. He went into the service as a Musicianer. He is described as being 5 feet 7 inches tall with black eyes, black hair, and dark complexion. Grandmother Nancy described him as a farmer born in Camden County, GA. She said he was 15 years old when he enlisted.
William F. Williams married Ichabod Fouraker to Nancy Daugherty in March 1852 in Columbia County, FL. They had 15 children, 4 of whom died in infancy. Ichabod died in Clinch County, Georgia, on December 29, 1883 at 60 years of age. Both he and Nancy Daugherty are buried at Boney Bluff Cemetery at Bethel Primitive Baptist Church in Fargo, Georgia.
Aaron Fouraker was appointed as executor of Ichabod's estate, which was valued at $1,187.50, and on November 22, 1884 consisted of the following:
Forty head of stock cattle $320.00
140 head of hogs $210.00
1 horse $40.00
1 mare $100.00
1 yoke of oxen $35.00
1 cart & miscellaneous farming tools $15.00
1 steel mill $5.00
10 bee gums $12.50
1/2 lot of land # 397 $150.00
1 lot of land # 398 $250.00
1 lot of land # 417 $50.00
Nancy Daugherty applied for a widow's pension and received it until she died year of 1919. She died in Welborn County, Florida. She is believed to have died in the home of Aaron Fouraker.